The Kartchner Caverns of Southeastern Arizona were discovered in 1974 by two cavers who kept their secret for four years, even from the owners of the property, James and Lois Kartchner.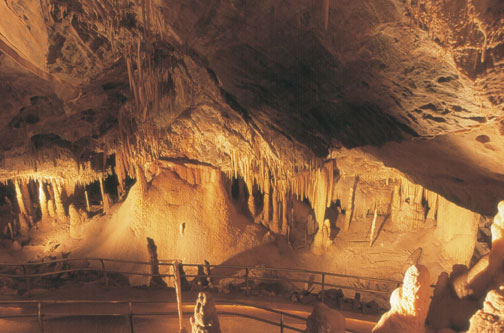 They are an amazing system of limestone caves which contain a wide variety of stalactites hanging from the ceilings and stalagmites reaching up from the ground. They contain the world's longest straw stalactites at 21 feet 3 inches. There are also formations that look like stone waterfalls and strips of bacon.
The caverns are considered a living system and cautions were and are being taken to preserve the growth of the formations.
In 1988 the state of Arizona purchased the caverns and developed them as an Arizona State Park. The state park includes a Discover Center with exhibits, a gift shop, theater and educational information on the surrounding area.
To learn more about the A to Z Blogging Challenge go
here.